Kiss Magnetic Lashes - Charm
Description
Kiss Magnetic Lashes in style Charm offer a natural look. These fluffy, layered lashes boast bags of texture making them ideal for day to day wear. These lashes will make your eyes pop. Please note: Kiss Magnetic Eyeliner is required (sold separately) for these lashes to work. These lashes will not work without the magnetic eyeliner.
Natural, fluffy style
Easy to apply
Requires magnetic liner (sold separately)
Each box contains one pair of Kiss Magnetic Lashes in style Charm. These lashes require Kiss Magnetic Eyeliner to work properly, this is sold separately. Every order placed here at FalseEyelashes.co.uk comes with FREE 1st Class delivery in the UK when you spend £15 or more. Buy your Kiss Magnetic Lashes now!
Cruelty-Free
Vegan Friendly
Recommended Occasions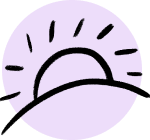 Daytime
Why we love it!
We love the Kiss Magnetic Lashes in Charm because they are the perfect length for daytime wear and so natural looking! We love that they are light and comfortable to wear, and the secure hold they offer.
We love how wispy these magnetic lashes are, and how easy they are to apply. This makes them great for both beginners and pros who fancy a change from regular strip lashes.
Kiss Magnetic Charm lashes are also great for those who love wearing eyeliner, because now you have even more reason to apply some!
Delivery
Get FREE Royal Mail 1st Class delivery in the UK when you spend £15+. Click here for delivery policies & timeframes. Royal Mail 1st Class is not a guaranteed next day service.
Royal Mail: Order before 5pm Monday to Friday and we'll dispatch your order the same day.
DPD: Order before 4pm Monday to Friday and we'll dispatch your order the same day.
*Guaranteed next day delivery available on checkout. Please select DPD or Royal Mail Special Delivery (services depend on location.) Orders placed after 5pm Friday will be dispatched Monday morning, to arrive the following Tuesday (excludes DPD, where cut off is 4pm Monday to Friday.)
International delivery available.
Returns
Changed your mind? No problem!
We'll refund or exchange any item within 60 days of purchase, providing the item(s) remain unopened and unused.
Click here for our refund policy.
Kiss Magnetic Lashes - Charm

Reviews
Natural and Easy Application
Dubious about these magnetic ones but they delivered! ⭐⭐⭐⭐⭐
They didn't budge, best to do two coats of the magnet liner.
These are natural and light.
(great for beginners)
Magnetic lashes
Excellent service, fast delivery. Great product.
Magnetic eyelashes
Brilliant lashes and so natural looking.
Gorgeous lashes great value
Beautiful lashes perfect length easy to apply I used a hybrid liner I had from lolas lashes stayed on all day can also re use multiple times
Amazing value would reccomend
Omg amazing!
I love love love these lashes! I used to wear strip lashes everyday but found them heavy on my eyes and uncomfortable to wear and i was getting headaches from wearing them. No matter how well I put them on they remained uncomfortable and heavy. Not to mention sometimes not sticking properly needing extra glue messing up my eyeliner etc. Bought these lashes yesterday and they came today so super fast delivery. Very easy to follow, one coat of eyeliner and bam they went on. They were a little big so I trimmed them down to the next magnet and put them on again. Let me tell you I've worn them all day and I forgot I was wearing them. So light and comfortable they have stayed on all day. The eyeliner is a little tough to remove, wipes etc don't budge it, I use no7 toner with a cotton bud and it came straight off. Don't hesitate to buy these lashes I'm definitely buying more!
What People Are Saying