Ardell Magnetic Liner and Lash Kit - 110
Orders over £10 ship free in the UK!
Ardell Magnetic Liner and Lash Kit - 110
Orders over £10 ship free in the UK!
The Ardell Magnetic Liner and Lash Kit in style 110 makes applying falsies quick and easy. The highly pigmented matte black eyeliner creates an intense line that helps to keep your magnetic lashes in place. Long lasting and waterproof, no lash adhesive is needed with these innovative lashes.
Includes liner & lashes
Easy to use 
2-step application 
Each kit contains one pair of magnetic lashes in style 100, plus one Ardell Magnetic Liner. Every order placed here at FalseEyelashes.co.uk comes with FREE 1st Class delivery in the UK when you spend £10 or more - so what are you waiting for? Buy your Ardell Magnetic Liner and Lash Kit in style 110 now!
Customer Reviews
Write a Review
Ask a Question
12/15/2019
SueLyn C.
United Kingdom
Love them so much!
They look great on my monolids, not too extreme but noticeable. I'm not used to the pot liner system, much prefer a liquid eyeliner type, but these are by far my favourite lashes! Never going back to lash glue ever again!
10/19/2019
Anna K.
United Kingdom
I'm addicted
I love these, I wear glasses so I really struggle to apply adhesive lashes, but I can do my eyeliner so these are a win win. I wore them this evening they looked amazing but now i want more and these would compliment a day look really well I'm definitely going for some thicker ones for night wear now I know they stick. And the liner....... I would use this without the lashes it is the only liner I have ever found that stays where I put it, end of the night and I'm still wearing two flicks excuse the gaps I actually think when I took off the lashes the liner came off but I still have flicks!!!!! I never have flicks left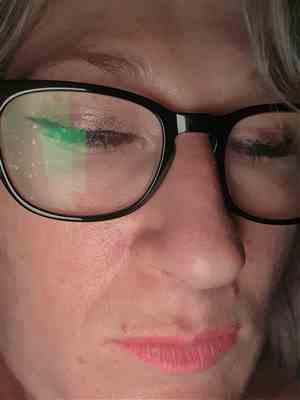 10/17/2019
Mary S.
United Kingdom
Good
Watched video, very helpful, My first time trial I was very pleased, found easy to apply & I would describe myself as a novice to eyelashes!! I would recommend definitely.
10/09/2019
Rachel B.
United Kingdom
Good product
Found it a little tricky to apply the lashes but I m sure practice makes perfect. Was a little disappointed in the final result as the lashes were no different from my own eyelashes with mascara on. Good item if you have short or no lashes as they are natural looking.